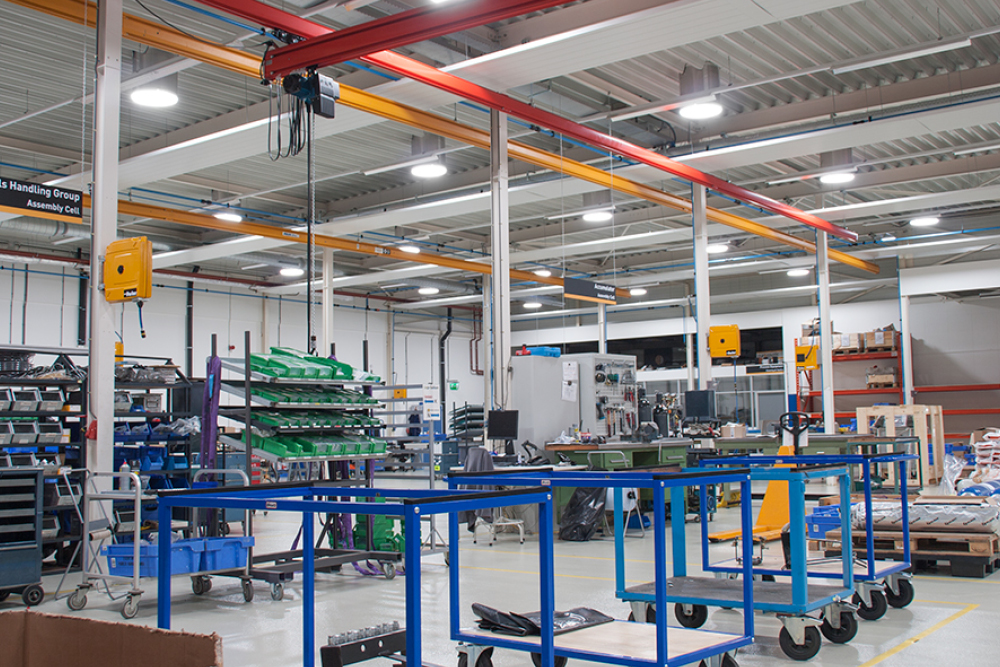 Theme of the month: factory production areas
More daylight, more production?
Sustainable production and daylight - what do these two terms have to do with each other? Perhaps more than you think. Providing optimum working conditions is crucial to sustainable production. With good working conditions, including sufficient daylight entry, the productivity of employees is increased which results in energy being saved.
The importance of daylight goes beyond the energy consumption savings gained from reducing the use of electrical lights. For employees to work as efficiently as possible sufficient light is required at all times. Daylight vastly improves the working environment and is proven to increase human concentration and absenteeism. Solatube daylight systems provide the perfect balance of light distribution, light colour and light intensity compared to artificial light.
Balance and safety
A healthy balance of light and heat is a requirement for a healthy indoor climate. Therefore, the challenge when illuminating high spaces such as factories, distribution centres and warehouses is to provide the light required without generating additional heat. Solatube daylight systems have excellent U-values ​​and are UV and heat resistant. Another positive result of daylight in the workplace is that it contributes to a safe working environment. Employees work more efficiently, make fewer mistakes and have fewer accidents in working environments that have sufficient daylight.
Solatube Type
For high spaces with an 'open ceiling' (such as warehouses, factories, distribution centres etc.), Solatube has developed a 530 mm diameter system that provides a wide distribution of light and is extremely versatile for a wide range of applications.