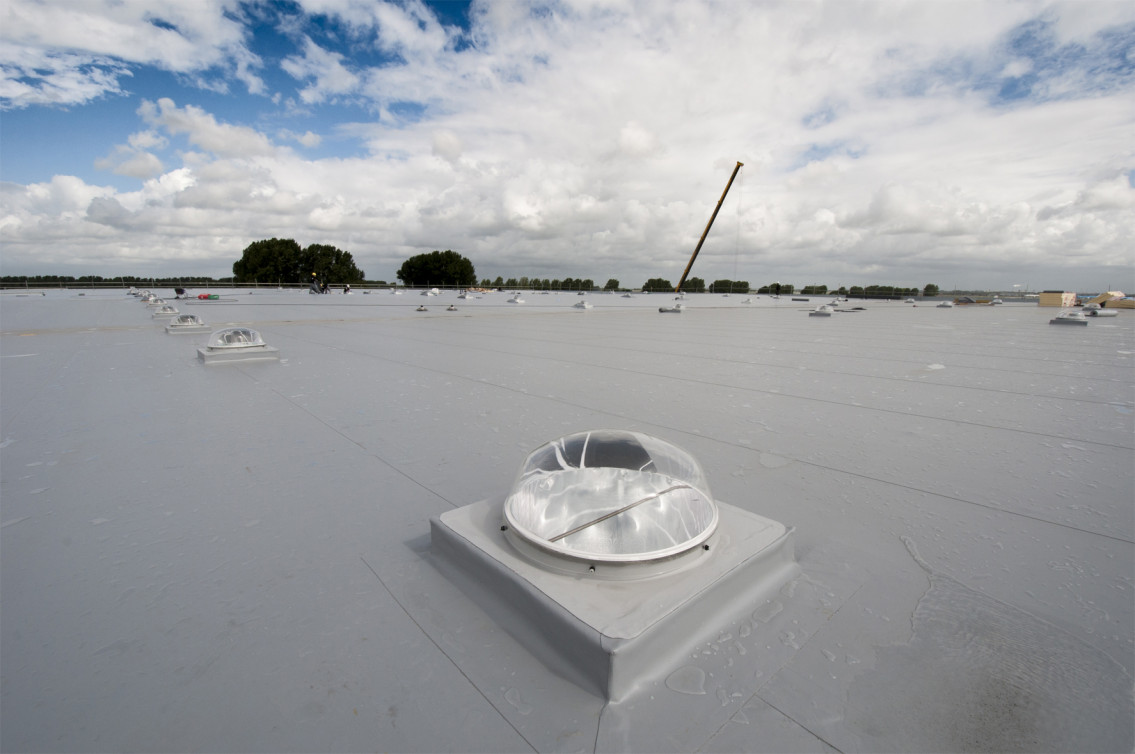 Product of the month: prefabricated roof flashing
Unique roof outlet with airtight connection and high insulation values
Solatube is known for its versatility of use in an extensive range of applications. Solatubes can be installed into both flat or pitched roofs with all types of roof covering. The standard Solatube roof flashings offer solutions for the most common applications. If however an application requires an enhanced thermal roof insulation value or an airtight construction this can be achieved with the prefab insulated roof flashing which has been developed. This unique roof flashing can be installed into any type of roof and roof covering and may provide a solution for your requirements?
Situations
There are several situations when an insulated roof flashing may be desired, for example if you do not want the Solatube to be installed onto the roof insulation layer but directly down onto the roof structure. In this application, the prefab insulated flashing would provide an air-tight roof interface and would prevent the potential for thermal bridging to occur.
These unique roof flashings have been installed at The SEGRO Park Amsterdam Airport Logistics Centre, a new distribution centre at Schiphol. For more information about this unique roof flashing, you can always call Techcomlight's daylight professionals, which can be reached via the UK sales office No.