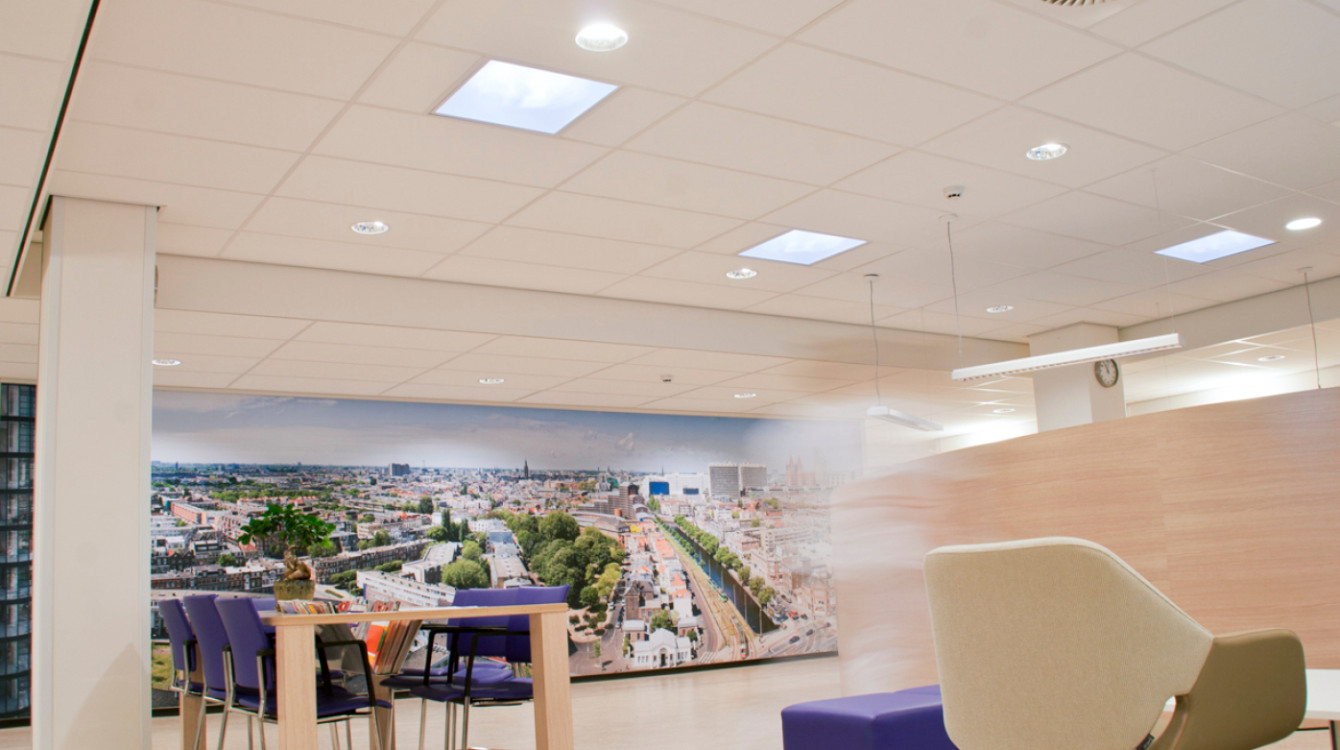 Theme of the month: care & welfare
Patients experience less pain in daylight
Adequate access to daylight in hospital and treatment rooms is vital for the health of patients. Resarch studies show that hospital patients that have access to sufficient daylight experience less pain, recover faster and require less medication. Patients in hospital wards with improved levels of daylight took 25% less pain-relieving medication (decreasing the medication costs by more than 21%) and their length stay decreased by up to 41%.
Daylight energises patients
Daylight provides positive energy, making patients feel better. In addition, natural light also influences the sleep rhythm, people's sensitivity to stress, feelings of depression and concentration. Daylight in hospitals or care institutions improves the general well-being of patients. However, daylighting is not always taken into account during the design phase of a healthcare institution. Solatube daylighting systems can provide diffused natural daylight into every conceivable hospital or treatment room, without the disadvantage of solar gain (heat from sunlight).

A safe working environment with natural light
Sufficient daylight in healthcare facilties not only increases the well-being of patients but also that of the hospital employees. Nurses who work in natural light have been proven to have lower blood pressure. With sufficient daylight in the work environment, they communicate more often with colleagues, laugh more often and are able to keep patients in a better mood. Doctors and practitioners are also proven to benefit by working in natural daylight as increased concentration levels reduces the potential for mistakes to occur. Daylight also increases human alertness, generally making the working environment safer.

Techcomlight: the expert in daylight
Techcomlight is an expert in daylight systems for healthcare applications. Techcomlight has a solution for every area in a healthcare setting, such as treatment rooms, hospital rooms, indoor offices or dark hallways . We can provide complete custom daylight plans. For further information or assistance please contact us.