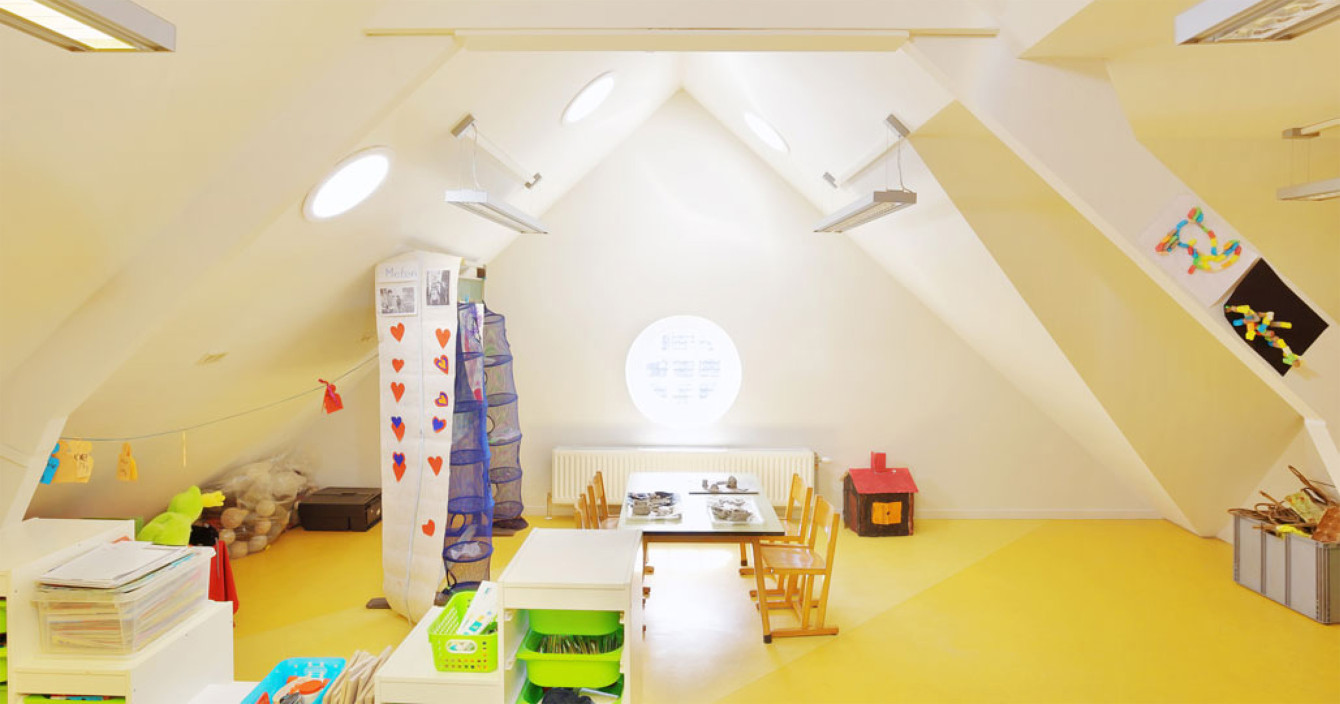 Theme of the month: education
Daylight in the classroom improves learning performance
Direct daylight increases learning performance by 15 percent, according to research from the University of Twente. Students in bright classrooms get higher grades and can concentrate better. Natural light aids in the production of endorphins, making people feel more energetic and productive. Daylight tubes were installed in the Heerenlanden College in Leerdam during a renovation. "Daylight is much easier on the eyes than artificial light. Moreover, it is now light in our school even on dark days. The students are calmer and it is also easier for the teachers to work, "says Mr. Bekdemir, caretaker of Heerenlanden College.
A healthy indoor environment with natural light sources
Many old school buildings no longer meet the current requirements for a healthy indoor environment. Insufficient daylight enters the school building through small windows in classrooms and indoor areas. "We are often asked if we can improve the quality of light in schools. It is not just about dark classrooms, but also indoor halls and stairwells. We can bring daylight practically anywhere, "says Mark Veldjesgraaf, director of Techcomlight. Techcomlight has been involved in both the renovation and new construction of school buildings. "Nowadays you can no longer ignore a good daylight condition. Natural light sources are not only healthier, it is also much more sustainable, "said Mr Veldjesgraaf.
Natural light provides substantial savings on energy bills
By using natural light sources, you can save up to 60 percent on your energy bill. Three quarters of an average school's energy bill comes from lighting. The government wants to encourage schools to limit their energy consumption. A school building with a healthy indoor environment and low energy consumption will be labeled "fresh school". A fresh school uses daylight and only uses artificial light when necessary. This ensures a significant saving on energy consumption. Natural light sources are good for the school's finances and contribute to a more sustainable future.